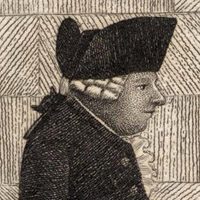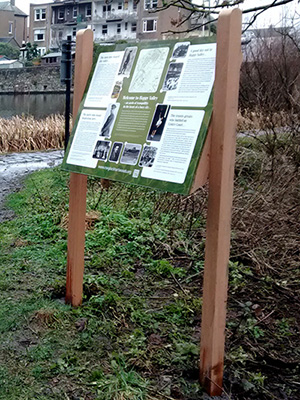 We have just erected an information board next to Craiglockhart Pond in Edinburgh. The board gives a brief history of the area known locally as "Happy Valley". It gained this name at the end of the 19th century when it was home to a dance hall, boating pond, and curling rink making it a popular "big day out" destination.
The "history board" was created for The Friends of Craiglockhart Woods and Nature Trail with additional funding from City of Edinburgh Council. The history had to be edited down into managable chunks which in this instance included sections on "The Men Who Shaped the Valley", A happy Day Out, War Poets, and Tennis Greats. If you can't get along to see the sign itself the full content can be found on the FCWNT website. Really interesting, if you like that sort of thing.
We worked closely with Ewan Davidson who structured and authored the written content. Lunaria provided the design input, sourced the signage and even helped to pour the concrete for the foundations (we are not afraid to get our hands dirty ). The picture editing was a really interesting part of the project for us and thanks go to all the organisations who contributed images either free of charge or at greatly reduced rates. These include, amongst others, Napier University, Oxford University, The National Library of Scotland and City of Edinburgh Council.