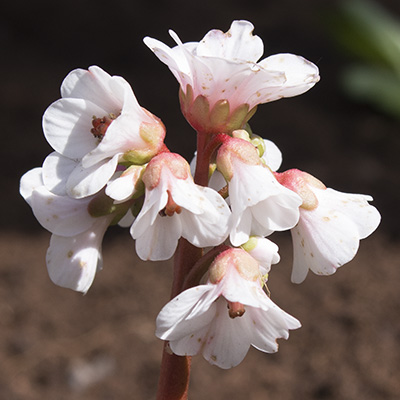 We currently involved in a really interesting project, well it's two projects really. The first involves organising the completion of a Himalayan Garden in the Hermitage of Braid, Edinburgh. The second is a pilot project aimed at expanding the British Sign Language (BSL) glossary of signs for botanical subjects. Although it probably doesn't appear immediately obvious the projects share much in common and to date the synergy between the two is working well.
Lunaria are working closely with Joanna Boyce (Creative Art Works) and Fay Purves (Whats Next?). Collectively our role is to design, deliver, and record the projects with the required specialist input coming from experts. For example the planting of the Himalayan Garden was led by Horticulturalist and Head Gardener Dawa Sherpa whilst Tania Allan and Audrey Cameron (both of whom are academics and fluent signers) are guiding the BSL project. There are many others involved and as the BSL project, in particular, gains momentum interest is increasing.
Our first public event took place recently at the Hermitage. It proved to be really enjoyable, a lot progress was achieved and and the sun shone all day. Perfect.
The Forestry Commission Scotland and Himalayan Centre for Arts and Culture are the main funders and active particpants. We also have additional support and involvement from Royal Botanic Gardens, Edinburgh, Napier University, City of Edinburgh Council Ranger Service, Craigburn House and Gardens in Moffat.
It's also worth mentioning the invaluable contribution made by the BSL interpreters from Deaf Action.
no images were found