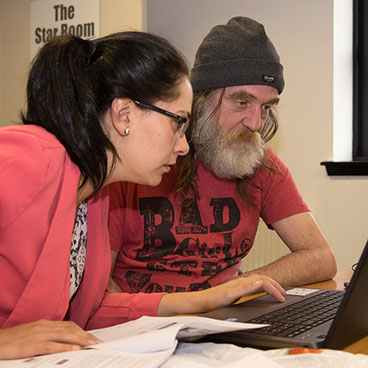 We have just completed a series PR shots for Thenue Housing Association in Glasgow which proved to be really interesting.
Thenue provide high quality social housing in the east end of Glasgow and in other parts of the city such as Cranhill and Castlemilk. A proportion of the Association's tenants are actively seeking work and Thenue have introduced a number of initiatives to help them update their skills and ultimately find paid employment. In addition to running IT training classes and workshops Thenue also hold regular events designed to bring together those looking for work with local employers to chat, exchange ideas and discuss possible opportunities.
A  few individuals chose not to be photographed (not unusual and something we always respect) but everyone contributed to making the photo sessions a success. So thanks to everyone involved for being so welcoming, for giving us the opportunity to get an insight into the work they are doing and allowing us to get a few good pics for Thenue.