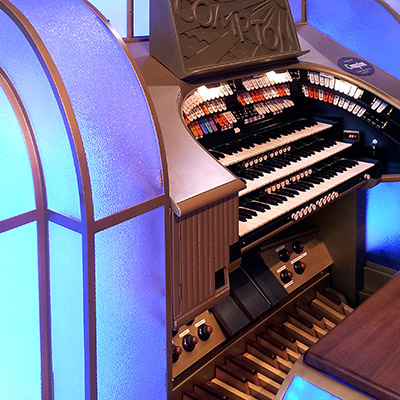 Just finished an major redesign of the Forth Pipe Organs Website. We designed their original site way back in 2009 so it really was in need of a fairly major makeover. The old site was still functioned quite well but was built before video and audio were commonplace and way before the need to design for mobile devices was a major consideration. The new site has a cleaner more contemporary look and importantly features a "responsive" design which works well on both a desktop/laptop screen and on mobile phones and tablets.
The site has the facility to feature audio and video (streamed locally or via third party sites like Youtube and Vimeo). This is a an area that the client is keen to develop further and we are looking forward to assisting in the production of some new content in the near future.
Forth Pipe Organs have an enviable reputation in the organ building and restoration business for excellent craftsmanship and first rate customer service. This is something that we obviously wanted to communicate on the site. After a few long discussions where we reviewed a few of the options, I was passed copies of some of their letters of recommendation from existing clients. Problem solved. The letters spoke for themselves so we added a "what our clients say about Forth Pipe Organs" section to the home page.
So far the response to the new site has been very positive and we are confident it will work for them into the future.
So if you are looking for a new church organ, or just want you old one repaired you now know where to go.