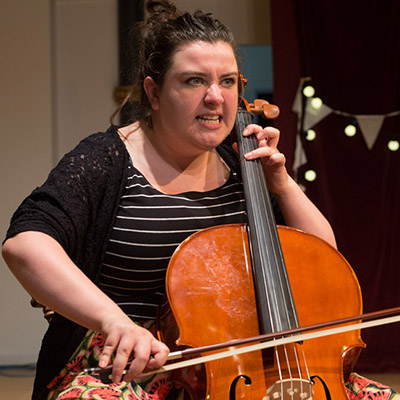 Summerhall has proved to be a great place to have our studio, always lots going on both creatively and socially but just not at our end of the building. It's our only reservation about being here, sometimes it's quiet, very quiet and it would be nice if there was a bit more of a buzz in our corridor.
Now that has sort of changed. The "Upper Church Theatre" has just opened up literally right next to our space. The theatre is run by Pete Searle (of Transformations) on behalf of the Rose Bruford College of Theatre and Performance. They are running a full programme of shows, screenings and workshops throughout the festival and last night I went along to the very first rehearsal (by Wrongsemble) to take place on the newly created stage. Looks like its going to be a really vibrant little space with lots happening right through the year. Great.
Oh, remember its a rehearsal that's why there is only one person in the audience, it was actually really good.